Plan a food drive.
Drives are so helpful!  A drive through your neighborhood, school, organization, church, or business can yield huge results.   Each year, Boy Scout Troop 149 and several Cub Scout Packs from Falcon do their "Scouting for Food" drive to benefit our pantry.  This year (2015) they collected 13,278 pounds of food!   Whether 50 pounds or over 10,000 pounds, each amount helps tremendously! Contact us here about planning one of these drives.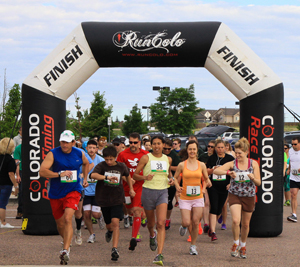 Plan a DIY fundraiser to benefit our ministry.
Any fundraiser (a 5k, golf tournament, vintage car show, yard sale, proceeds from a direct sales party (i.e. Pampered Chef), etc.) can help raise needed finances for our ministry.   In 2014, Rock Solid Chiropractic sponsored a 5k and Falcon Business Expo to help raise funds for our expansion/walk-ins project and raised $3,200! Contact us about planning a fundraiser.